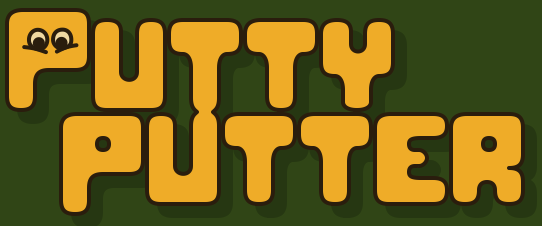 Putty Putter Demo
Please note: Save progress is currently only available in the Windows version.
In Putty Putter, the objective is simple, get the ball in the hole. To achieve that, you control a putty-like creature that can expand and use its surroundings to form different shapes required to solve the various challenging golf putting themed puzzles.
Music by MightyJor
Full game is under development, Wishlist now

Follow development on Twitter

Comments
Log in with itch.io to leave a comment.
Still working my way through this, spent a lot of time playing. Very, good love all the polish and flare and juice and everything. Man is it hard though haha, but rewarding.
Thanks for playing Gin, happy you are having fun with it. One of my aims for the demo was hard puzzles but might try to ease the difficulty ramp for full release :)
Cool concept and general polish. Imo it got hard VERY fast. I gave up on 6th level, it has a lot of potential, but I think the various way you can morph and use you body should probably be brought up in stupidly simple puzzle levels before they get challenged.

This has a lot of potencial. Well done.
Thanks for playing and the feedback Rocky. Will have more of a think on how to teach the morph mechanics.
This is quite challenging! I was able to get to the 5th stage but somehow, I can't see the solution.
I'm a sucker for those kind of games, congrats, so far the demo is very attractive ;) The design is really charming despite its simplicity.

Gameplay-wise, the fact that once you grow, you can't go back makes every move important and I love that. Good thing we have an undo button. I know it's just a demo, but in the final game, I'd suggest to have a slower difficulty curve for the first few levels to ease the player in and make sure he understand everything he can do. For instance, I wasn't sure how properly to grow in different shape and already in the 3rd level, there was a big puzzle about it. Food for thoughts!

Otherwise, it's a very cool game. I'll try to beat it soon!
Congrats on a very interesting concept and I'll follow the development on Twitter for the full release!
Thanks for playing and the detailed feedback. Will do my best to tune the difficulty curve and find ways to best communicate the shape shifting mechanics in the final game :)

Fantastic game. Fresh and unique mechanics with difficult puzzles. Demo is wonderful!
Thanks heaps Jordan. Thanks for making an awesome soundtrack for it, couldn't be happier!