Jumpin' Jac Dash
Traverse the treacherous toy box as the titular toy "Jumpin' Jac Dash." Help Jac in his quest to find his broken pieces, buried in the cluttered box. His hopes are high that he will be played with again once he has put himself back together. His future hinges on his courage and the final decision of the boss of the toy world.

Controls:
Keyboard:
Walk: A&D or Arrow Keys, Jump: Space, Glide: Space, Dash: Control or Shift
Escape Key exits the game and takes you to the main menu

Controller:
Walk: Left Thumbstick, Jump: A, Glide: A, Dash: X
Issues with Sound?
If having issues with the sound on Chrome check the page settings. On other browsers, try reloading the page and double clicking on the load screen before the load bar has reached the end.
Post Jam Updates
Online speedrun leaderboard
Improved player movement (more responsive controls)
Level layout balancing (tuned difficulty spikes in normal mode)
Winner of GMX Community Showcase Best Platformer!
https://gxc.gg/best-of-winners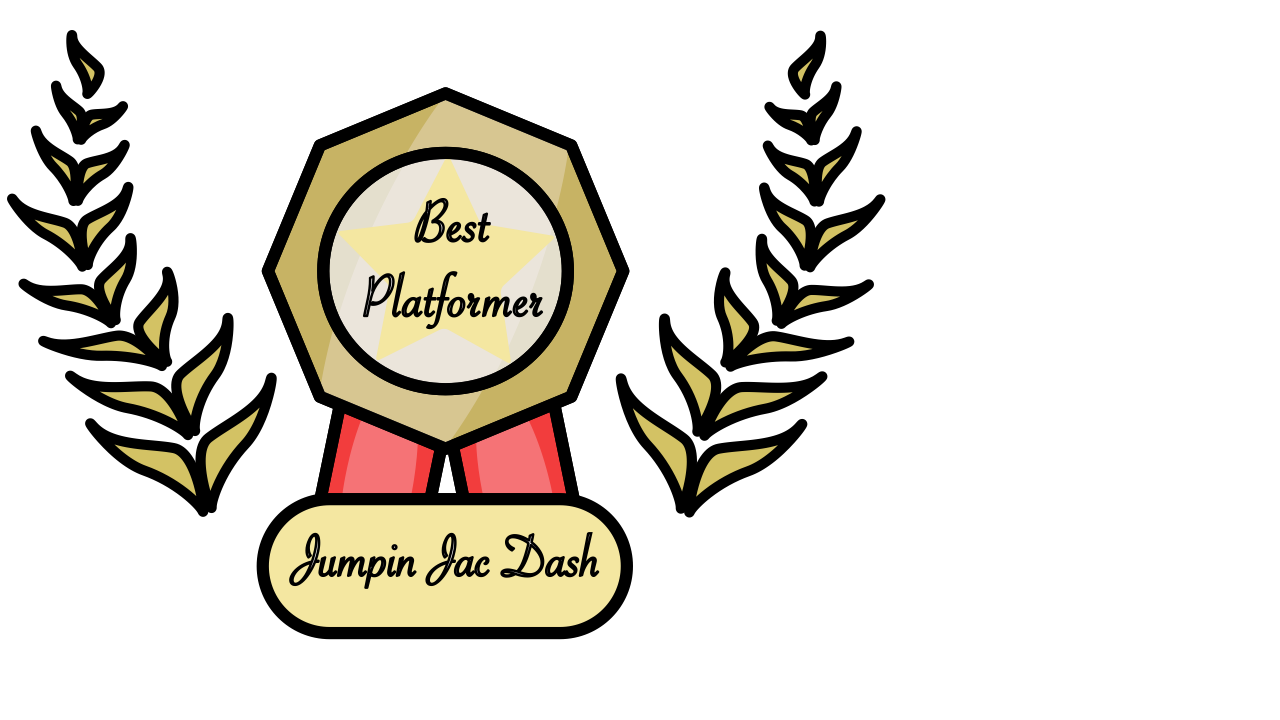 Making of Videos
Foster Turtle:
MightyJor:

Sid Fish:
Download
Comments
Log in with itch.io to leave a comment.
This was super fun! Haha thanks for the experience. Gameplay is solid!
Thanks heaps for checking it out :)
I played through once on a super old, slow computer and enjoyed the game. I got back on later on my gaming PC with a control pad and thoroughly enjoyed the game. I appreciate that while it has a steep learning curve, once I got the hang of the controls- it was fun to try some speed runs!

Great level design, great art, great music, and great game feel. Congratulations team!!

Thanks so much for giving the game another try. Yep, a controller makes a big difference and helps with the tricky platforming sections. Thanks for the kind words :)
The song's been stuck in my head all day help
Just realized we hadn't replied here. 2 weeks later I'm hoping the song still isn't in your head?
I had the privilege to play test this game and it was really cool. Very hard IMO, but I suck at these types of games. Awesome art, great voice acting additon, sound effects and music! Mighty Turtle Fish is a perfect company name for yooz 3 also.
Thanks heaps mate. Always stoked to get you tO try our games. Your feedback is always appreciated :)
This was a really fun game. I liked it a lot. I like the reward from the powerups and the ability additions at the end. Nice job on this. I look forward to seeing more levels in the future.